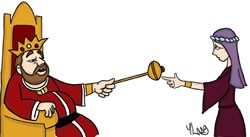 Community Purim Carnival
Family Gym - 11:00-12:00
Lunch 12:00-1:00
Purim Carnival & Activities - 1:00-2:00
Come dressed as your favorite person from the Purim story or some other character and march in the Purim parade. There were be inflatables and face painting. We'll have arts and crafts including make-your-own crowns and groggers.
Don't miss the Hamentaschen Bar where you can fill your own Hamentaschen with things like fruit fillings, pecan pie, s'mores and more. Decorate your own cookies shaped like crowns and masks.
We'll be serving lunch which will include homemade Mac'n'Cheese and homemade applesauce.
Admission fee is $10 per family and includes all activities, snacks and lunch.